Making Waves: ICF Stand Up Paddling World Championships Set to Break Records in Pattaya, Thailand
/
November 14th, 2023
/
There are currently 0 comments
Prepare for a tidal wave of excitement as the International Canoe Federation (ICF) Stand Up Paddling World Championships descends upon Pattaya, Thailand, this week. With almost 900 registrations pouring in from 49 nations, the stage is set for an unparalleled showcase of global paddling talent, making this championship the biggest and most diverse yet.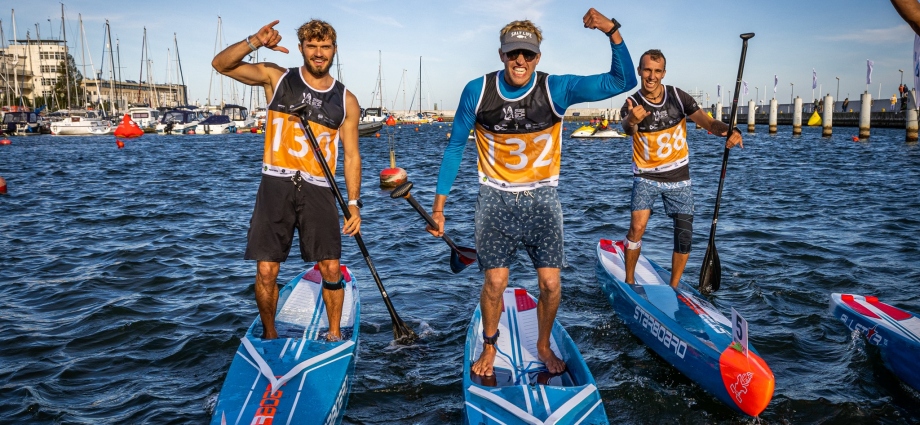 Unprecedented Global Participation
The world of stand-up paddling is witnessing an unprecedented surge in interest, and the staggering number of registrations for this year's ICF World Championships is a testament to the sport's growing popularity. Paddlers from 49 nations, spanning every corner of the globe, are gearing up to converge on the vibrant shores of Pattaya, creating a diverse and dynamic field of competitors. Nearly all of the reigning and former ICF world champions have entered for Pattaya, including Americans Connor Baxter and Fiona Wylde, France's Titouan Puyo and Noic Garioud, Australia's Michael Booth, Spain's Espe Barreras and Italy's Cecilia Pampinella.
Thailand's Coastal Gem as the Backdrop
Pattaya, known for its stunning beaches, vibrant culture, and water sports-friendly atmosphere, serves as the perfect backdrop for this grand event. The coastal gem is set to welcome athletes, spectators, and paddling enthusiasts alike, offering not only a competitive arena but also a picturesque setting for the world's best stand-up paddlers to showcase their skills. This event isn't just special for being based on Pattaya's stunning beaches. Thailand is also home to many Major SUP companies design and manufacturing bases. Brands such as Starboard and Cobra are based here. Making this a very exciting home event for these brands!
Diverse Competitions Across Disciplines
The ICF World Championships promise a spectacle of paddling prowess across various disciplines, including sprint, technical, and long-distance races, as well as inflatable races. Athletes will navigate the intricate waterways, showcasing their agility, speed, and strategic prowess in a series of challenging competitions that will undoubtedly keep spectators on the edge of their seats. There will be junior, masters and elite categories. There are additional recreational races such as kids U13 and U15 and SUP one-design races in the event programme, encouraging paddlers of all levels to bring their friends and family to join the festivities.

Breaking Down Barriers
With representatives from 49 nations, this championship is more than a mere competition; it's a celebration of global unity through the shared love of stand-up paddling. Athletes hailing from diverse backgrounds, cultures, and skill levels will converge, breaking down barriers and fostering a sense of camaraderie that transcends borders.As the ICF Stand Up Paddling World Championships continue to grow in scale and global participation, the event is playing a pivotal role in elevating the sport to new heights. The competition not only showcases the elite athletes pushing the boundaries of what's possible on a paddleboard but also inspires the next generation of paddlers worldwide.
As the ICF Stand Up Paddling World Championships prepare to unfold in Pattaya, Thailand, the global paddling community braces for an event that promises to be nothing short of extraordinary. With nearly 900 registrations from 49 nations, the championships are poised to break records and set new standards for the sport. Beyond the competitive arena, this gathering of paddlers from around the world exemplifies the unifying power of stand-up paddling, proving that, in the waters of Pattaya, the world truly comes together for the love of the paddle.