Red Paddle Co 2024 – New Releases
/
November 7th, 2023
/
There are currently 0 comments
It's that time of year again! Some of our favourite brands are releasing their exciting new 2024 editions. Ready to rock and roll in time for summer! Paddleboarding has surged in popularity in the last couple of years with our friends at Red always designing and looking for new ways to innovate their boards. Let's take a look at what's new for their 2024 range!
Adrenaline seekers this board is for you! Red are awesome at producing boards for open water, sea and calm rivers. They've now brought in a white water board into their collection! A super agile, technical white water board that is designed to give ultimate control in fast flowing rapids. The Wild offers a 34″ deck for paddlers to paddle harder whilst remaining steady on their feet, giving them the ultimate balance when taking some gnarly rivers! This shape also offers riders increased control for those split second decisions during the descent of a river, breaking in and out of eddies. 
The 9ft6 Wild also comes complete with 5 grab handles, which are seen on some of their other models. Offering easy entry and exit onto the water. Creating an easier portage over longer distances. Whilst the high traction cargo zone allows riders to secure their kit as they explore on their adventures!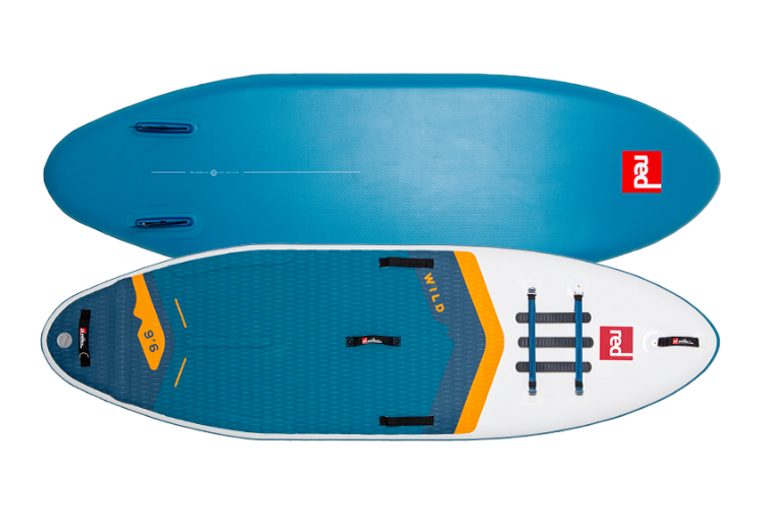 Red's most popular range has just had an addition to the family. The 10'2 Ride. Another great all rounder board that has been shrunk down to a more manageable size for lighter riders. Like its bigger family members this board includes all the bells and whistles that are seen in the Ride range Cushioned carry handles, extra wide loading straps and Red's TEC AIR construction. At 29″ wide and 4″thick the board is faster to inflate than the rest of the ride range but still offers the volume and stability for riders up to 85kg. The 10 '2 also sees Red's Rocker stiffening system, seen in boards such as the Voyagers and sports ranges. This system provides additional support and stability, especially when the surf rolls in!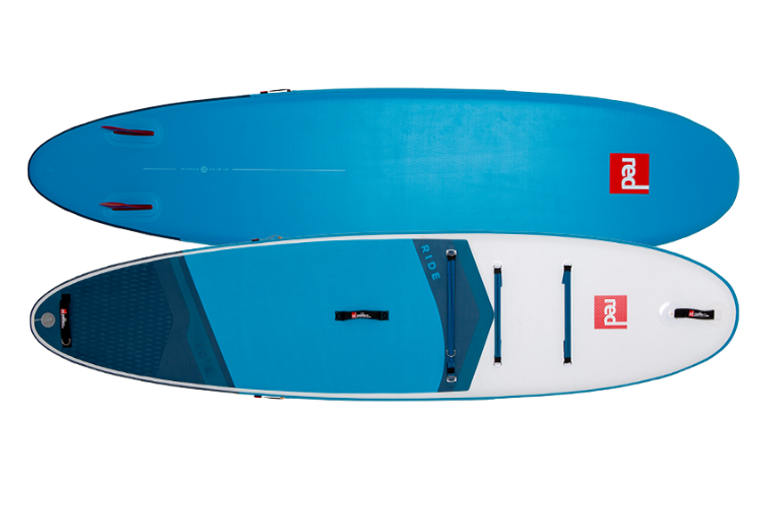 New for 2024. MSL800 drop stitch offers a paddling experience like never before!. Combining a lightweight touring board built with speed and stability. This is the board for you! At just 4.7″ thick, the rider's centre of gravity is lowered, which results in a board that is less affected by side winds, especially when it comes to choppy sea conditions. The 12ft6 Sport Plus is perfect for larger riders or carrying extra cargo, Red has been able to redistribute the volume of the 30″ width board making it faster and easier to inflate! That's not it however! Extra features include the patented rocker stiffening system to assist with stability and the trademark speed tail to assist water release from the back of the board. Whether you're looking to head out on a solo voyage or spending some time with friends, this board is in a class of its own!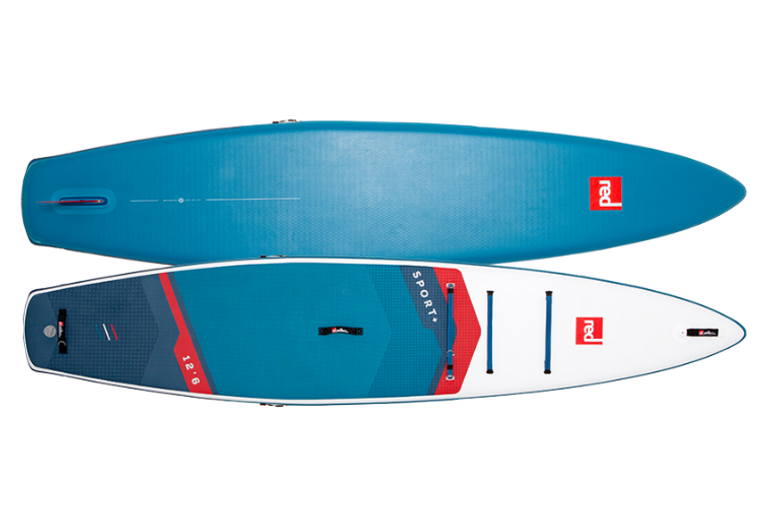 Looking for a board that cuts through water like hot butter through a knife. This is the board for you! 2024 seeing the introduction of the MSL800 composition drop stitch. Creating a lighter and sleeker design within the Red board ranges. At just 25″ wide, the board cuts through water smoothly and quietly. The speed and stability of the board is unlocked with the square tail which carries both the volume and width at the back of the board. Allowing experienced paddlers to put power down and impossibly tight step-back turns.  The 12'6 Elite boasts rapid acceleration and responsiveness. The EVA rail risers allow racers to lock into the board for additional power, stability and really lock your body and feet in to feel the board. The 12'6 Elite will unlock your potential and take on competition explosively.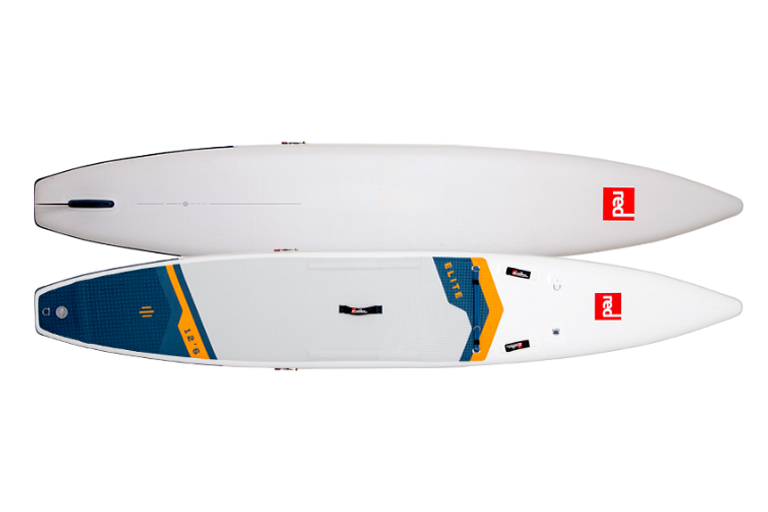 Again, another board that has seen the MSL800 construction being incorporated into its design. Offering a rock solid rigidity, whilst saving up to 2kg in weight. At 28″ wide and 14ft long, the Sport+ slices through the water with total control. Whether you're paddling for personal bests, fastest sprints distance or simply taking on a rival in a race, the 14ft Sport+ is a board with no boundaries. Riders can have total confidence when the weather turns to put power down and accelerate through waves and rougher conditions. Another Board that sees the RSS (Rocker Stiffening System) incorporated into its design and the trademark speed tail added onto to ensure you've experienced long distance paddling like never before.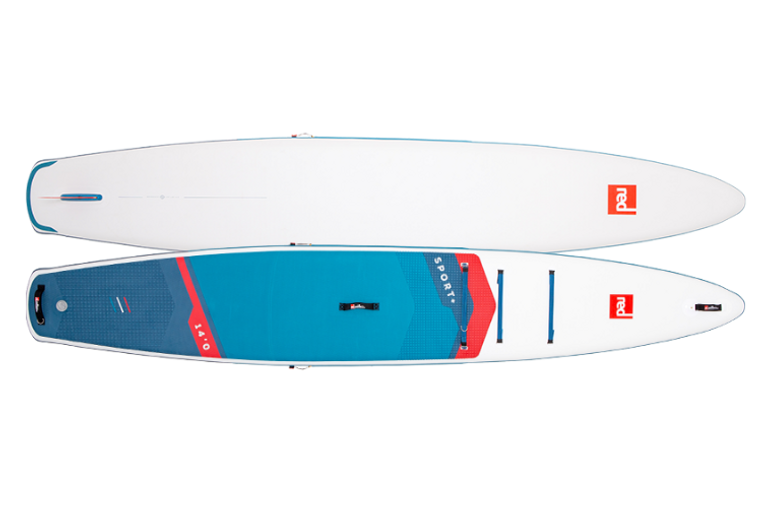 From nose to tail, the 14'0″Elite has been designed with competition in mind. Combining the MSL800 with the patented Rocker Stiffening System and forward flex control systems the 14'0″ elite is simply unbeatable. 2024 has seen the redesigned rail risers to allow the rider to feel the board. Locking in their feet to generate more power through every stroke. The 14'0″ Elite is 5.9″ thick and only weighs just 9.96kg. It is the fastest and stiffest board in the Red Paddle Co Range. The full- carbon FFC system locks out during any flex during power bursts, through sprint starts, beach starts and anything in between! At 26 inches wide it carries speed through every stroke, whilst the tapered pintail design reduces drag and maintains stability during crowded race starts and choppy conditions. If you're looking for a thorough raceboard, the 14'0″ Elite is the ultimate weapon of choice!